Pall Filter Elements Replacement Manufacturing
Pall filter elements are one of the products from PALL company, the global leader in filtration, separation, and purification technology. Which provide strict fluid management solutions for users in the life sciences and industrial fields.
DML can provide Pall replacement filter cartridges with reasonable price, 100% compatibility, and the same high-quality filtration efficiency for industrial customers.
For example:Pall hydraulic filter, Pall cartridge filter, Pall coalescing filter, Pall high flow filter, and other filtration parts
Pall Filter Elements Replacement Manufacturing Details
If you are looking for a filter element suitable for industrial filtration equipment to replace the expired pall filter elements.
Don't worry, DML can provide a variety of materials to adapt to the flow rate and use the environment of any filter medium.
It can not only provide filter elements that match the original filter housing in size, material, function, etc., but also reduce replacement costs while maintaining your filter system at standard cleanliness. Through the professional design of DML, the initial pressure difference is minimized, the filtration efficiency is improved, and the downtime and maintenance caused by the filter element are reduced
Pall Hydraulic Filter Elements Replacement
Stable flow rate of filter medium and low pressure loss

Large filtration area and dirt holding capacity

High temperature and corrosion resistance

High mechanical strength, high pressure resistance, good sealing

High-quality filter media, sourced from HV&LYDALL's glass fiber

Short production period, direct shipment from the factory
Replacement Pall Coalescing Filter
Remove oil and water from air and fluid

High separation efficiency

Fixed filter hole, no falling off filter material

The deep filter area extends service life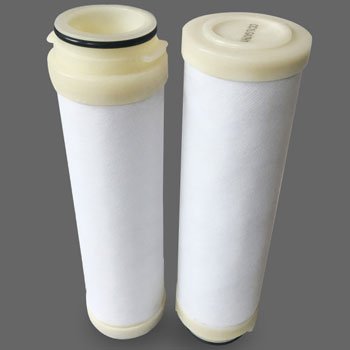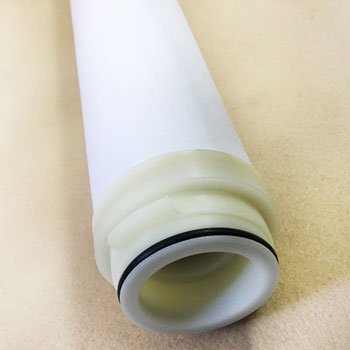 Replacement Pall High Flow Filter Elements
Large diameter, high flow, no core

Single-open or double-ended open options

Pleated cartridge with an inside-to-outside flow pattern

The size standard meets the original, flow rate higher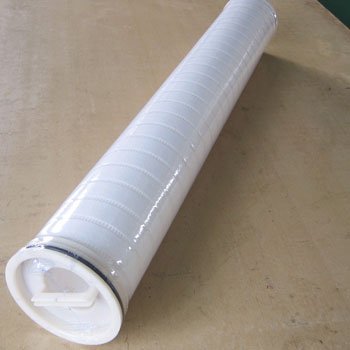 Replacement Filter Elements Advantage
High-quality sintered glass fiber filter media, stainless steel, polypropylene housings, and so on.
They must be inspected and tested before the filter media is made into an element.
The replacement filter element can also be flexibly custom by detailed data of the system
Fully comply with ISO certified quality system
Direct factory, omitting the management, sales supply chain costs of the original filter.
Save you more than 35% of replacement cost compared to the original filter elements.
Help filter traders or brand owners increase more profit margins.
More famous brand filter elements replacement. One-stop service saves time, energy, and costs.
DML provides industrial filter element production services for air compressor equipment users, traders, brand owners, etc.
The minimum order quantity for pall replacement filter element from 1pc.
23 years of industrial filter element manufacturing technology, and 11 years of private label experience,
ODM Service, such as customers in Germany, Czech, and other countries
Contact us via the form, or send the information to info@filterdml.com
Any questions will be answered
Please Notice: make confirm your mail address correct.
More About The Production Sales of DML Industrial Filter Elements
Optimize your existing pall filtration system through the quality and performance of DML production, and provide 100% compatible pall replacement filter elements in function and size, as long as it meets the scope of application of industrial filtration equipment, our technical experts can produce regardless of the part number.
From machinery equipment to manufacturing plants, from the mining industry to the metal smelting industry, the market and industry range of hydraulic, lubricating, and water-based process fluid systems is very wide.
In these industrial situations, an efficient and reliable filtration system is essential for productivity and maintaining the safe and stable operation of equipment.
General Industry
Hydraulic and lubricating oil systems are bound to be used in conventional industrial manufacturing processes
The reliability and effectiveness of pall hydraulic filter replacement can reduce maintenance frequency and reduce operating costs
Pulp and Paper Filtration
The mechanical equipment running in the pulp and paper mill needs to solve the problems of hydraulic lubrication and filtration of recycled water
pall high flow filter replacement can maintain the cleanliness of the fluid at a specified level and increase the durability of the filter element
Mining Equipment Filtration
The reliability of mining equipment determines the maximum normal operating time, which can significantly improve business performance
The main risk of equipment performance is the filtration of hydraulic lubricating oil, and the treatment of mining wastewater must meet the government's clean standards
Heavy-Duty Vehicle
A good hydraulic oil filter can help mobile equipment reduce warranty costs,
A good replacement filter element can maximize operating time to reduce maintenance and replacement costs
Metal Industry
Whether it is metal manufacturing, forging, or smelting, high-quality filtration and separation technologies are required to provide reliable filtration performance
In addition, fierce competition has led manufacturers to continuously reduce production costs. DML's professional replacement filter element can reduce more replacement costs.
And Other Industry
How to Purchase Replacement Pall Filter Elements From DML?
You can complete the initial purchase consultation by providing the part number of the original filter element each filter element has a part number.
The part number is printed on the end caps at both ends of the filter element.
Then,
We can confirm all the information about the replacement filter of the pall filter elements you need through the part number you provide and send a detailed quotation.
For example,
you need pall hydraulic filter elements,
You can provide the corresponding part number: "pall red1000" (for other original filter elements, please add the brand name)
As long as the part number is accurate, we can accurately retrieve the corresponding product information in the database.
In addition,
You can also provide photos or send samples
(if you need to customize or adjust, sending samples is the most reliable way)
Ask DML
If you have any questions about the replacement of Atlas filter elements or inquiries about other filter elements, please contact us
Technical experts will answer you in detail within 6 hours.