Hydraulic Filter Manufacturer
Professional Cost-effective Hydraulic Filter Element Supplier
Get Your Filter Element and Discount
Professional production normal parts numbers of hydraulic filter element, match the accepted brands. Use for various hydraulic systems of industrial equipment, and heavy duty equipment.
Such as suction filter, high-pressure filter, hydraulic return filter, filter carts, and the custom design, manufacture of conventional industrial hydraulic oil filters, also provides the OEM/ ODM services of the hydraulic replacement filter element, No MOQ.
Excellent Filter Efficiency
Compliance with ISO Standards
Replacement Costs Saved over 30%
No MOQ, Free Samples
Private Label, Custom Printing
Brands Margin Increased over 50%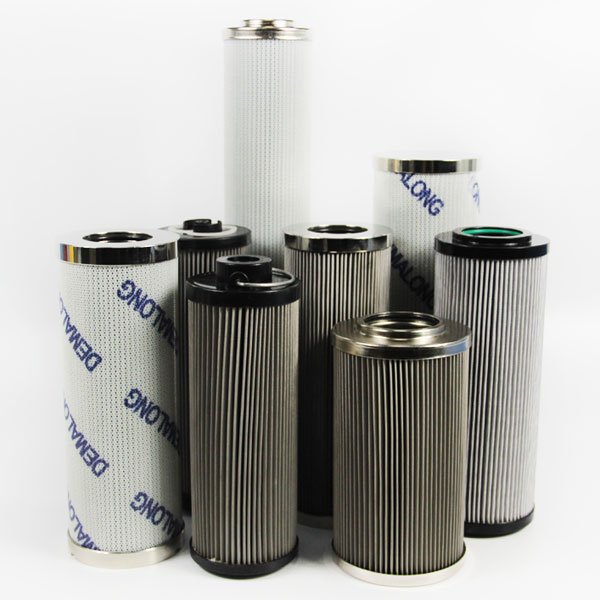 Provides Your Part Number of Filter Element Now!
Try to get a discount from the first time you enquiry about the replacement filter
GET A QUOTE NOW
USERS
No MOQ
Actual Requirement Custom
Wide-range Model of Low-cost hydraulic filter replacement.
TRADER
More than 48,500 types of replacement filter elements, they can cover most recognized manufacturers with stable production and delivery period.
BRAND OWNER
With the ability to flexibly customize design, DML has provided ODM services for hydraulic filter brand customers for nearly 10 years. Such as Germany and other countries
Provide The Hydraulic Filter You Need
Include the suction strainer, high-pressure filter, hydraulic return filter, and other interchange filter & element.
Replacement Hydraulic Filter Element
More than 48,500 units of interchange filter design drawings are in our database, which covers the most accepted brands of hydraulic filter manufacturers.
There's the same filter efficiency but have a more reasonable price.
By providing the brand, parts numbers, reference photos, or actual operating data of the hydraulic system, samples, etc.
That can quickly determine the appropriate hydraulic filter element for you.
And even can help you optimize the replacement filter element if there are more detailed parameters, like system pressure, initial pressure loss, size, flow rate, filter media, system environment, etc.
For example,
by reducing the initial pressure loss to increase the service life of the replacement filter.
we can produce an even better quality interchange filter than the original filter according to the model information.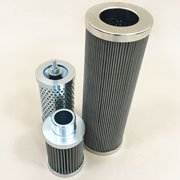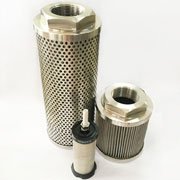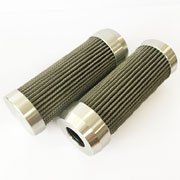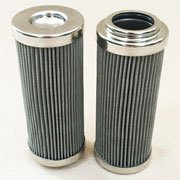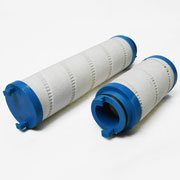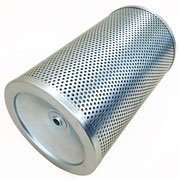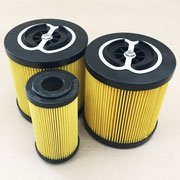 | | | | |
| --- | --- | --- | --- |
| Filter Media | Stainless Steel Mesh | Glass Fiber | Cellulose |
| Micron Rating | 3~400μm | 1~70μm | 5~40μm |
| Operating Temperature Range | -20℃ ~ 160℃ | -20℃ ~ 160℃ | -20℃ ~ 160℃ |
| Max Operating Pressure | 420bar | 420bar | 420bar |
Hydraulic Filters
For any hydraulic system, we all want to minimize maintenance work. And modern hydraulic systems often require small size and compact structure.
Therefore, the character of the hydraulic system itself and its use factors should be considered at the beginning of the design, including the intervention of the bypass filter system.
Before DML manufactures the hydraulic filters, various elements will be calculated statistically into the design such as system pressure, filter medium, working temperature, flow change, pressure shock, working environment, etc.
Compliance with international standards, reducing the difficulties of maintenance and replacement.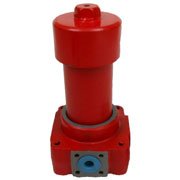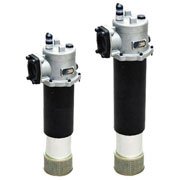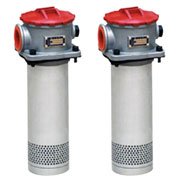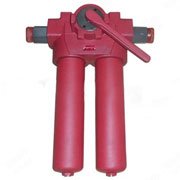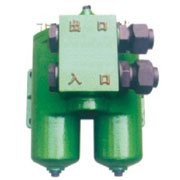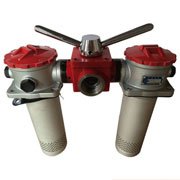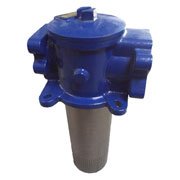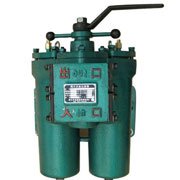 Why Choose DML Hydraulic Filter Manufacturer?
How To Purchase Hydraulic Filter?
Get in touch with DML hydraulic filter manufacturer
Replacement Filter Element
Only need to provide "parts number" or "reference picture".
(Generally, there are digital codes at both ends of the original filter element end cap.)
Hydraulic Filter Customized
Tell our production experts your needs directly.
We will help and guide you through the purchasing process.
Fast and efficient, 7/24 at your service.