High Pressure Filter Manufacturer | DML
We provide professional hydraulic interchange filter and customized
KNOW DML
DML specializes in pressure line filters and filter elements for hydraulic systems, which is suitable for industrial equipment and heavy mobile equipment.
Including high pressure filter, medium pressure filter, and low pressure filter (hydraulic return filter).
And the hydraulic filter element that can be used for brand model replacement.
With more than 48,500 replacement filter models, coupled with strong customized production capacity, our products can cover most recognized manufacturers.
With high-quality products and reasonable prices, we could help customers increase market share and reduce the replacement cost of hydraulic equipment.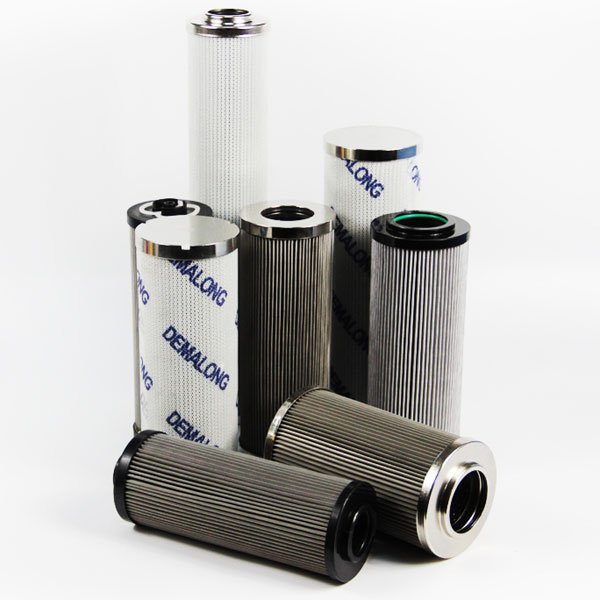 Hydraulic High Pressure Filter & Element
Including conventional or customized pressure line filter housing and filter element
High Pressure Filter — Interchange Filter
Specializing in the production of hydraulic system filter elements, including customized high-pressure filter elements, interchange filter elements.
Mainly for industrial equipment or heavy mobile equipment hydraulic system users, trader or brand owners, No MOQ.
As a hydraulic filter elements manufacturer with reliable quality and stable cargo completion date.
DML has independent filter material testing equipment to accurately control every production step.
The hydraulic filter element has the longest operating time and mature production process of DML filtration equipment.
The most comprehensive filter element product with equipment technology and testing equipment.
So it is welcomed to consult our manufacturing experts.
if you have any questions about filtration equipment in hydraulic systems.
24/7 At your service.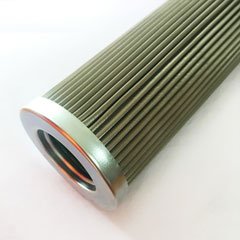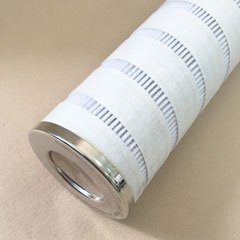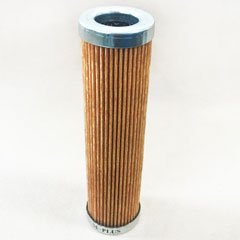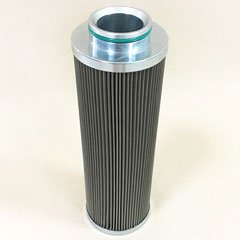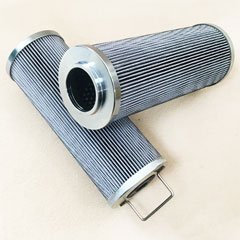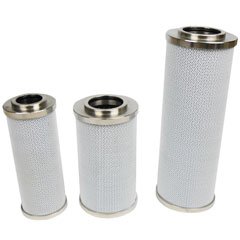 Conventional style display of pressure line filter element:
We provide more than 48,500 replacement filter elements which are suitable for hydraulic systems of industrial equipment and heavy mobile equipment.
High Pressure Filter Housing
Display of some high-pressure filter models, customized available.
Filter Housing
Load corresponding filter elements according to system needs or customized requirements.
For example:
Reversing valve,
Pressure balance valve,
Bypass valve,
Pollution blocking indicator, etc.
Used to increase system performance, protect system safety, or help the system replace filter elements without shutting down.
High-Pressure Filter Housing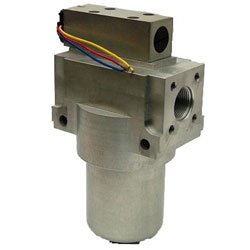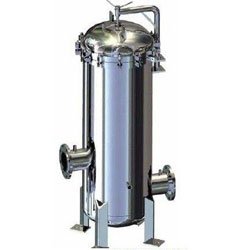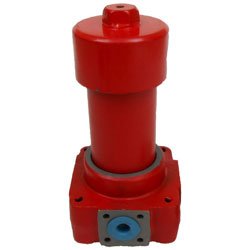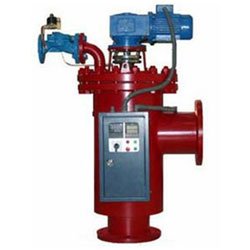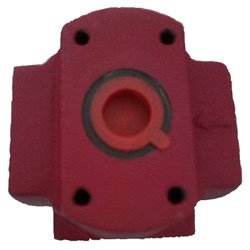 Other Pressure Line Filter Housing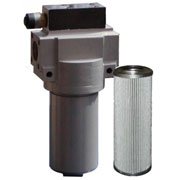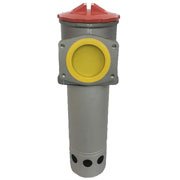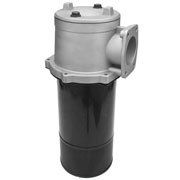 Why Choose DML High Pressure Filter?
quickly & easily self use or provide filter to your clients from a reliable source
Optional carbon steel or stainless steel filter housing material, Multi-bolt sealing structure, Comply with high pressure process.
Built-in pipeline connection, Convenient installation and removal, No special maintenance tools.
The cost of purchasing expenditure can be saved to more than 30% in the condition of same material and quality,
Automated production line, Complete testing equipment, Mature filter equipment customized production capacity.
How to Get The Hydraulic Return Filter?
Interchange Filter
Provide brand models
Provide reference photos
1. The brand and model of the old filter element.
Generally printed on the end cap on both ends of the filter element.
2. Provide photos of the components to be replaced.
General brand model number information, The photo focuses on the positions of the two ends and the position of digital printing.
Over 48,500 replacement filter element models, Short lead time.
High-Pressure Filter Customized
Please provide reference information first, including:
Use the environment, Filter media, System pressure, etc.
The more detailed the information provided, the faster our production experts organize customized solutions.
24/7 At your service.
Understanding DML High Pressure Filter
Get the better hydraulic filter element
Because the filter element of the high-pressure filter mostly contains filter media such as fiberglass and filter paper.
So it cannot be used for secondary use through cleaning. For users whose use environment and maintenance are not in place, the replacement cost is relatively expensive.
(Some of our customer's equipment are simple and do not have too many precision filter elements. So they choose stainless steel metal mesh. Which could reach minimum filtration accuracy of 5μm. It can be used for secondary cleaning, while need to pay attention to the frequency and method of cleaning.)
In addition, because the high-pressure filter is generally used to protect the precision equipment components downstream of the hydraulic system pipeline, it has extremely high requirements for filtration accuracy and efficiency.
It needs to be accurately calculated according to the system requirements, which need a long-term stability of supplier.
If you are bothered by:
》 High replacement cost of excellent filtration performance and high quality hydraulic filter elements.
》Unstable filtration performance and quality of low-cost filter elements.
DML, your only right choice.
We can provide high-quality, excellent filtration performance and cost-effective hydraulic replacement filter products.
Periodic repurchase rate of new customers is over 65%.
What Has DML Done?
Quality Control
100,000-level purification workshop to ensure that the filter material is not polluted during the production process.
All filter materials should be tested many times whether it is purchased or our own production.
Professional calculation engineers to ensure the filter element meets the requirements of the hydraulic system.
Double or multilayer packaging provides safe and clean transportation conditions.
Automated production line for replacement filter element to ensure quickly complete product manufacturing.
Simple and Efficient
Provide brand models.
Provide photo reference.
Ability to flexibly customize and develop products.
Help customers clarify purchasing needs.
Over 48,500 replacement filter element models, Short lead time.
Professional
100% accuracy in professional filter testing equipment.
Mature automated production line.
Complete equipment system, Professional filter element experts.
Complete hydraulic filter element type.
10 years of ODM and OEM experience.
Process Optimization
Self-developed testing equipment.
Self-developed metal sintered filter material.
Upgraded welding process.
Diversified brand printing customization service.
Brand customized production line.
Cost Performance
Same filtration performance as the original filter element.
Reduce 60% filter replacement cost.
Brand premium space exceeds 50%.
Effectively reduce the initial pressure difference.
One-stop replacement filter element procurement platform.
Quality Reputation
9 years of German brand ODM.
5 years of Czech filter brand ODM.
6 years Romanian distributor partner.
Fixed partnership with Greek shipyard.
R&D and production integration.
if you need to replace the hydraulic filter?
Want to run your own filter element brand?
or the production quality of existing filter element suppliers is unstable?
Talk about your product needs NOW
Recommendations for Selecting High-pressure Filter
High-pressure filters and filter elements are necessary filter elements in hydraulic systems.
Not like suction strainer, there is no dispute about whether to continue to use.
High Pressure Filter Housing
For high pressure filter housing,
In addition to corrosion resistance, pressure resistance, air tightness and other product quality issues that need to be paid attention to,
some details in the disassemble process should also be considered.
In order to ensure the sealing and service life of filter housing.
For example,
During the installation process, the thread of the head should be lubricated, so as to prevent the thread from damage and affect the sealing performance.
Check the sealing ring before assembling and oil the O-ring.
The switching valve must be installed in right place.
High Pressure Filter Element
It's easy if you need to replace the filter.
As long as the regulations of system comply with the original design, and has not been changed the different attributes hydraulic oil, etc.
Generally only need the brand model to replace the filter in this situation.
No need to consider other complicated factors or make changes.
Unless you have accurate records of the device usage data.
For example,
Initial pressure difference,
Starting pressure,
Work pressure,
Operating temperature,
etc.
Even so, the scope of optimization is still small.
It may be possible to increase a certain service life by reducing the initial pressure difference.
If it is a custom filter element,
many factors must be considered.
The high-pressure filter element has strict requirements on filtration accuracy and filtration efficiency.
This means that it is not comprehensive to determine the filtration accuracy from the oil ISO cleanliness.
Usually we will judge by levels:
Identify the components most sensitive to contaminants to determine the cleanliness required by the system.
Determine the filter element installation position, filter form and pressure flow level.
According to the set pressure difference and flow level, refer to the β value curve of the filter material and based on the actual detection value of the filter accuracy.
Choose the material, length, height, diameter, etc. of the filter element. Systematic measurement of filter area.
By calculating the pressure drop of filter housing and filter element to account pressure different.
In addition, non-standard replacement filter elements are most prone to problems in the customization process.
Usually occurs in places that are easily overlooked, such as port size issues.
It must be explained to customers with a narrow installation environment and low dimensional error requirements.
Otherwise the manufacturer will ignore this when changing the abrasive tool.